Buy Cuban Cigars Online!
Welcome to the Cuban Cigar Mega Store - We are your #1 source to buy Cuban Cigars online since 2006!
The Cuban Cigar Mega Store is one of the most distinguished online vendors of Authentic Habanos Cuban Cigars for the discerning Cigar Aficionado like you! If you are looking to buy Cuban Cigars online, you have come to the right place!
We have developed a remarkable reputation and an enviable track record since 2006 for providing only top-of-the-line hand-made, Authentic Cuban Cigars, with an impeccable personalized service for shipping directly to your doorstep.
Here you can find one of the best selections of Authentic Cuban Cigars, all at lowest prices online, GUARANTEED! We are now reloading our user-friendly website for assisting our numerous Friends & Patrons to find the PERFECT AUTHENTIC CUBAN CIGAR they were always looking for. We intend to make your smoke, the best one ever! Enjoy it! And please feel free to contact us should you have any queries about our inventory and about buying Authentic Cuban Cigars online. We are here for your smoking needs!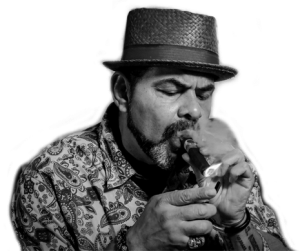 Buy Cuban Cigars Online Testimonials
"After a recent trip to Cuba, I fell in love with Cuban cigars. The problem is that where I live Cuban cigars are hard to find. A friend told me about how I could buy Cuban cigars online and recommended this website. I was a bit hesitant at first but when my first order arrived I was hooked! I have placed over a dozen orders in the past year and they always arrive on time"
Paul G.
"I have ordered Cuban cigars from a few other websites but they were always over priced and low quality. Luckily I came across Cuban Cigar Mega Store and I was pleasantly surprised to see how much more affordable their cigars were. If you are looking for Cuban cigars online, this is the place to shop."
Vincent W.
Buy Cuban Cigars Online - FAQ
The device in your humidor is called a hygrometer.  The problem with many hygrometers is the fact that they are not completely accurate. Some of them you can actually calibrate.  Others you cannot.  I think the first thing that needs to happen is getting your cigars back to where you want them so you can really enjoy them when you light one up.  First I would say check your humidification device and charge it with propylene glycol to get the right humidity in the humidor.
You can do either or but please make sure you consider some of the following thoughts.  First of all, you need to remember that cigars are like sponges, they absorb whatever is around them in the air.  Some people in the industry have told me that cigars can even absorb from one another if a different brand, and especially if they are side by side with flavored cigars.  So, first to consider is this, are you going to keep the same brand in that humidor or are you going to mix them up?  If you're going to mix them up, then keep them in the cellophane.  Second, you can age a cigar with or without the cellophane wrapper.  Unless you use cabinet humidors where you can actually store entire boxes of cigars, I recommend leaving the cellophane on the cigars.
If the substance has a whitish color and can be easily dusted off the cigars without leaving a residue, fear not. What you have in this case is "plume" (also called bloom), a natural occurrence caused by the cigars' sweating off some of the oils that are inherent to tobacco. Just dust off the cigars prior to smoking them. If, however, the residue is more of a bluish color and leaves a stain on the wrapper when you dust it off, the cigars are the victims of mold. Mold is frequently caused by high temperature and humidity levels, so keeping your humidor near the optimal 70 degree/70 percent humidity mark will help avoid this problem. Also, mold can be caused by not using distilled water in your humidification device, so know what sort of water you are using.
Many collectors choose to age their cigars in boxes, keeping like cigars together. Also, it's a good idea to age cigars at a slightly lower temperature and humidity level than normal, and then to move the aged smokes to a desktop humidor when you're ready to begin smoking them.
It's probably not your best option. We suggest using wooden matches or, better yet, strips of cedar called spills. These will light your cigar without imparting to it the taste or odor of the oil found in the lighter fluid. If you wish to use a lighter for your cigars, we recommend one that uses butane as its fuel, as these types of lighters are odorless.
The golden rule here is that a cigar is done whenever you're no longer enjoying it. But as a general maxim, we smoke our cigars about half to two-thirds of the way down.